The Tygart Valley United Way Leadership Giving Society recognizes and celebrates the vital importance of personal giving at exceptional levels. Members of our Leadership Giving Society are people of vision. Their community involvement creates solutions that shape tomorrow.
The Leadership Giving Society is comprised of local leaders and community philanthropists whose gifts of $500 or more, invested in United Way, impact the quality of life in our community.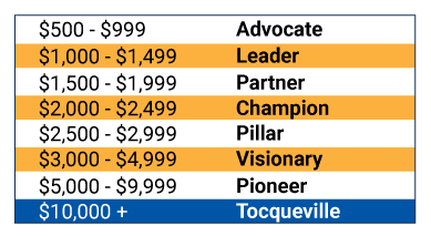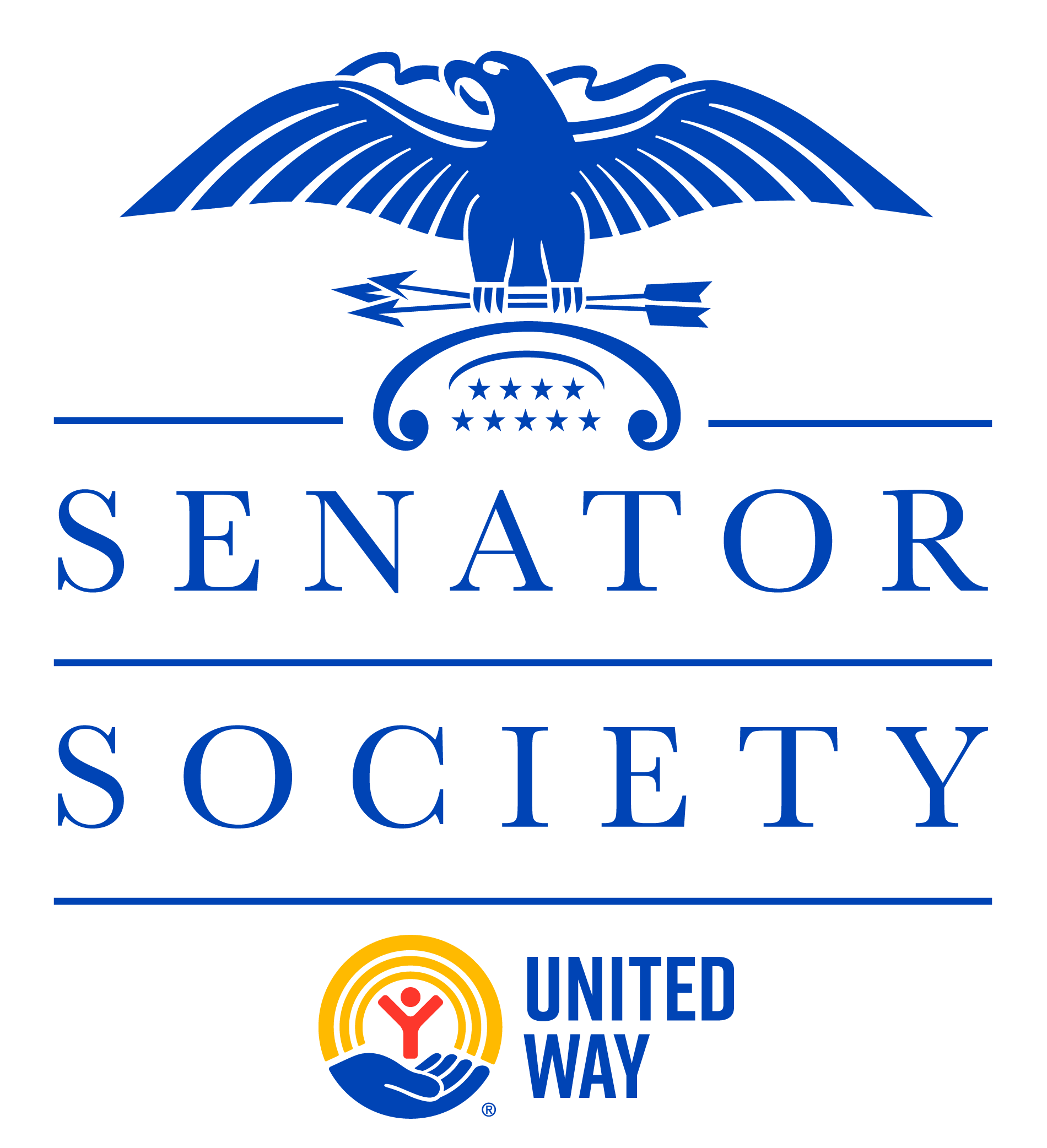 The Senator Society, which recognizes those leadership giving members that make single or cumulative gifts of $10,000 or more, was founded in honor of the eight West Virginians from the Tygart Valley region that have served in the United States Senate.
Members are considered the most loyal advocates of the United Way's mission.
Inductee names are inscribed upon a plaque on permanent display in the United Way offices so that their philanthropic generosity will be known for generations to come. The founding members were inducted in 2022.
 

Current Leadership Giving Society Members

(As of February 26, 2023)
Estate of Gleason and Jean Kuhn
Patrick R. Corsi
1 Anonymous
In Memory of Robert Smith
2 Anonymous
Joyce B. Allen
In Memory of Gary Clay
William and Lois Laughlin
Kevin and Donna Wilfong
1 Anonymous
Rev DD and Mary Meighen
Aaron and Tiffany Yanuzo
Patti and JT Hodges
1 Anonymous
Dr. Christopher Edwards
Christy and Chip Miller
Charles Mullett
Melanie Thompson
Brett J. White
Dixie Yann
2 Anonymous
​​​​Dr. & Mrs. Stanard and Linda Swihart
Mary Jo Thomas
1 Anonymous
Jim and Sabrina Chadwell
Kevin Gessler and Amy Skeens
Christina and John Gouzd
Terry Hummer
Jennifer L. Kinty
Blaire and Josh Wise
Patricia A. Reutter
Robin Salai
Jessie Sharps
Tina and Dave Shaw
Harry and Judie Smith
Allen and Pat Staggers
Rosemary M. Thomas
Craig and Pat White
Steven T. and Rhonda K. Wilson
6 Anonymous
Josiah and Jessica Batten
Mike and Donna Bell
Johanna and Scott Biola
Dr. Catie Blankenship
Dale Bradley
Jeanie and Robert Brenneman
David and Caroline Carlot
Jeff and Heather Collins
Warren and Judy Compton
Clay Corwin
Angela and Darian Daniels
Dani and Greg DeVito
Cindy Dickey
Cynthia Dorundo
George and Debra Hudak
Thomas Isabella
Steve and Jean Jory
Mike and Elizabeth Lawson
Joseph and Cindy Masturzo
Charles McCauley
Valerie Means
Debby and Jay Michalski
Rebecca Miller
Tracy Miller
Michelle and Jason Molisee
Pam and Jim Nolan
David and JoAnn Nuzum
Doug and Donna Nuzum
Tim and Greta Oxley
George H. Perich
Susan C. Pifer
Deborah and Roman Prezioso
Robert Rector Trust
Kellie Shaffer
Rick and Cindy Shriver
Troy Snyder
Joe and Courtney Solberg
Julie and Robert Sole
Tara and Jim Stevens
Dr. and Mrs. I.B. Taskin
Nancy L. Vandergrift
Bob and Dottie Wamsley
Cynthia T. Woodward
Philip M. Wright
Shannon Yost
8 Anonymous