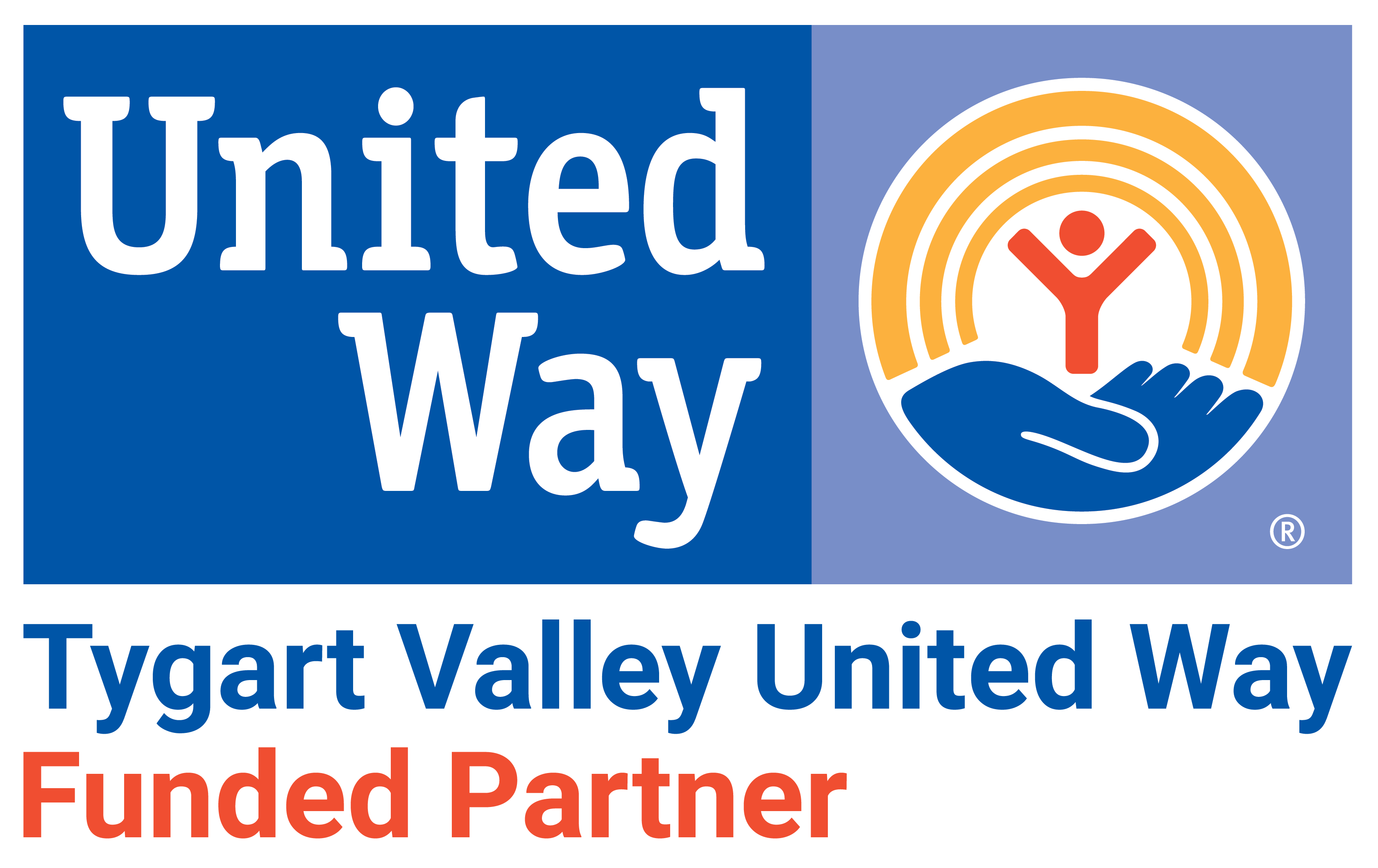 Funded partners help the United Way advance the common good by enhancing the quality of life in our community.
When you see the United Way Funded Partner logo, you can be confident that they've gone through a rigorous Community Review process to become one of our Funded Partners. Every partner goes through this process each year to provide detailed information on their programs, financials, and outcomes.
---
American Red Cross
304-598-9500
redcrosswv.org
Prevents and alleviates human suffering in the face of emergency by mobilizing the power of volunteers and the generosity of donors.
---
Boy Scouts of America
304-366-3940
macbsa.org
Proudly serves youth in North Central West Virginia by providing them with programs that build character, provide citizenship training, and develop personal fitness.
---
CASA of Marion County
304-366-4198
casaofmarion.org
Recruits, screens, and trains Court Appointed Special Advocates volunteers who are appointed by judge to speak for the best interest of abused and neglect children in the court system until the children are placed in a safe and permanent home.
---
Catholic Charities- Randolph County
304-636-4875
catholiccharitieswv.org
Our purpose is to be there when you need us. Catholic Charites offers a food bank, utility bill assistance to those in need, case management, and a wide variety of services to community members.
---
Catholic Charities- Taylor County
304-265-3091
catholiccharitieswv.org
Collaborates with community partners, parishes and families to provide caring and compassionate services to people in need and work toward lasting and meaningful change in Taylor County.
---
Disability Action Center
304-366-3213
disabilityactioncenter.com
A comprehensive education, training, and enrichment center for individuals with disabilities and their families. A place for individuals of all abilities to learn, train, work, recreate, advocate, and be supported in setting and reaching life goals.
---
Family Service
304-366-4750
wvfamilyservices.org
Provides in-home and chore services, to residents confined to their home due to illness/disability. Provides counseling and parenting education to families in crisis.
---
Hero's Haven Child Advocacy Center
304-622-0375
harrisoncountychildadvocacycenter.com
The Hero's Haven Child Advocacy Center conducts forensic interviews with child victims of maltreatment and provides family advocacy from the initial disclosure through the completion of any criminal justice response in Harrison, Taylor, Doddridge, and Barbour counties.
---
Homestead Farm Center
304-366-3213
homesteadfarmcenter.org
Provides outdoor education, work experience, and employment opportunities in sustainable organic farming and gardening to children and adults with developmental disabilities.
---
HOPE

304-367-1100
Non-profit agency licensed by the Family Protection Services Board, which provides shelter and support services to victims of domestic violence and sexual assault.
---
Literacy Volunteers of Marion County
304-366-6055
learntoreadmarion.net
Provides free tutoring primarily to adults in reading, math, writing, English as a second language (ESL), and High School Equivalency (TASC). Also provide tutoring for children in reading and math.
---
Mannington Food Pantry
304-986-2147
Provides food orders, household items, and clothing to families and individuals in need throughout Marion County and parts of Wetzel County.
---
Marion County Child Advocacy Center
304-333-3936
marioncountycacwv.com
Empowering children. Restoring hope. Ending abuse. Ensures guidance, protection, and help to children and families affected by abuse.
---
Marion County FRN
304-366-4445
Works to facilitate a system of preventative education and early intervention activities keeping Marion County children safe and their families healthy.
---
Meals on Wheels of Randolph County
304-636-4919
The program utilizes community volunteers to deliver homemade meals prepared by Davis Medical Center to disabled individuals in need and/or senior citizens within our community. The meals are either free or extremely low cost depending on the client's income.
---
Milan Puskar Health Right
304-292-8234
mphealthright.org
Free and charitable clinic providing healthcare to those who are uninsured or underinsured. The Friendship House Fairmont is a peer recovery drop-in center for anyone with mental health or substance abuse concerns.
---
NCWV Community Action- Marion County
304-366-6543
ncwvcaa.org
Offers various programs such as: emergency shelters, supportive housing programs, general housing assistance, employment stabilization services, free tax preparation, weatherization, affordable rental units, emergency financial services, and veterans' services.
---
NCWV Community Action- Randolph County
304-636-5193
ncwvcaa.org
Offers various programs such as: emergency shelters, supportive housing programs, general housing assistance, employment stabilization services, free tax preparation, weatherization, affordable rental units, emergency financial services, and veterans' services.
---
On Eagles' Wings
304-288-9748
oneagleswingswv.org
Provides a safe environment for individuals with disabilities, enabling them to enrich and enhance their lives through equine assisted activities and therapies. Participants include children and adults with physical, cognitive, emotional, and social disabilities and challenges.
---
Randolph County CLIMB
304-439-4820
A youth mentoring program made up of caring volunteers who focus one-on-one attention to children referred by their schools. Our mentors spend one hour each week in the schools with their child in order to encourage positive life choices that will benefit the children academically, socially, emotionally, behaviorally, and promote positive self-esteem.
---
Randolph County Senior Center
304-636-4747
randolphcountyseniorcenter.com
Provides programs to the seniors of Randolph County. The organization's mission encompasses serving seniors who are both well and frail. The Center provides nutritious meals to seniors in need for free and/or an extremely low rate.
---
Randolph County Family Resource Network
304-636-4454
wvfrn.org/randolph
Our mission is to work together to provide a seamless system of services to the families of Randolph County. The FRN operates the Randolph County Baby Pantry, where families in need can access diapers, wipes, formula, etc. at no cost.
---
Randolph County Humane Society
304-636-7844
rchswv.org
Committed to helping abandoned, abused, neglected, and homeless animals in Randolph County and surrounding areas.
---
Randolph-Tucker Children's Advocacy Center
304-630-2214
rtcac.org
Works with community partners to support healing and justice for children and families who have been victimized.
---
RDVIC
304-292-5100
rdvic.org
Provides crisis and long-term assistance to victims of domestic violence, sexual assault, human trafficking, stalking, and other forms of gendered violence 24/7/365.
---
Salvation Army
304-366-2601
salvationarmywv.org
Cares for the total community by addressing Marion County residents' individual barriers to self sufficiency by caring for their immediate and long-term needs.
---
Soup Opera
304-367-1098
Serves a lunch time meal seven days a week, 365 days a year. Also offers hygiene products, baby food, diapers, and has a shower and laundry facility.
---
Stepping Stone
304-366-8571
steppingstoneinc.net
Provides residential treatment for males ages 12-21, with challenges including, abuse/neglect, trauma, truancy, academic difficulties, and delinquent offenses. We teach residents respect for themselves, their community, and the world through education and re-education with the goal of changing the cycle of behaviors that lead to involvement in the child welfare system.
---
Taylor Family Resources
304-265-6838
tccfrn.org
Serves as gateway to the community by initiating grassroot efforts to aid families in Taylor County. Facilitates communication, community conversations, and networking between partners and the community.
---
West Virginia Caring
304-864-0884
wvcaring.org
Hospice care for patients and their families with an advanced illness in their own home/setting. Care is focused on quality of life, pain and symptom management, spiritual and bereavement support.
---
YWCA
304-366-4480
ywcaofmarioncountywv.blogspot.com
A membership movement of women and girls, operates under the premise that members together can make changes in institutional systems, legislation, communities, our nation and the world; changes that will insure peace, justice, freedom, and dignity for all people.
---