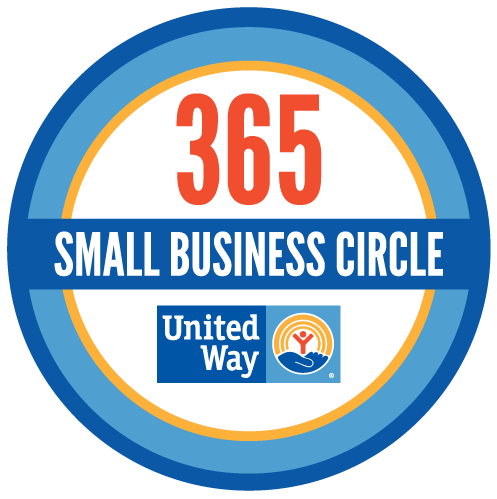 365 days of the year, United Way brings together people, companies and nonprofits to create positive sustainable change in our community. By focusing on education, income and health, we help more children graduate and get stable jobs, help families become financially stable and improve the overall health of our community.  When our community succeeds, our local businesses succeed.
For just $1.00 per day, you can be a part of this movement. Join small businesses across our community by supporting United Way.
For your investment, your business receives:
Company Logo featured on full-page advertisement in the Times West Virginian and Mountain Statesman.
Logo and link to company webpsite on TVUW website.
Company Logo included in TVUW annual report.
Thank you on social media sites (Facebook, Twitter, Instagram).
Invitation to Campaign Celebration, networking events, and volunteer activities.
Dated Small Business Circle Window Decal.
Join the 365 Small Business Circle Today:
For more information, contact:
Brett White, CEO
brett@tvunitedway.org
304-366-4550
2024 Members

Lake's Bookkeeping
& Tax Services